Caldwell Area Transportation System Plan - Public Involvement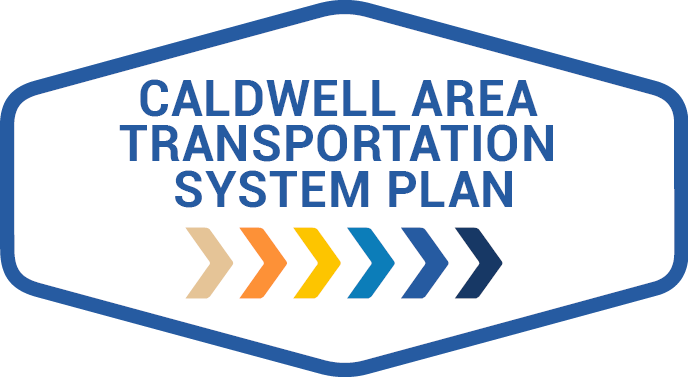 Welcome! The City of Caldwell and Canyon Highway District No. 4 (CHD4) are currently working on creating the Caldwell Area Transportation System (CATS) Plan. The purpose of this plan is to provide a long-range framework for implementing and prioritizing transportation projects within the study area (shown by the black dotted line on the map). The Plan will include a list of projects that aim to improve the transportation system within the study area for all roadway users and will help the community proactively plan for the effects of anticipated growth.
We would like your input on the draft project list. The draft project list was developed from needs and deficiencies identified through past plans/studies, operations analysis, safety analysis, and public/stakeholder input. This comment map is now closed for commenting as of Wednesday, October 4, 2023.
The draft project list includes the following types of projects:
Safety: Includes projects that specifically address safety concerns identified in the safety analysis.
Bicycle: Includes bike boulevards (a.k.a., shared lane markings), bike lanes, buffered bike lanes, and separated/protected bike lanes (i.e., includes bicycle crossing improvements at intersections).
Sidewalk: Includes new sidewalks (buffered and non-buffered), filling of gaps in sidewalk connections, and intersection improvements.
Pathway: Includes suburban multi-modal trails (run parallel to the roadway network), greenway multi-modal trails (separated from roadway network), and enhanced safety at intersections.
Crossing: Includes enhanced crossing improvements such as Pedestrian Hybrid Beacons (PHBs), Rectangular Rapid-Flashing Beacons (RRFBs), raised crossings, and other enhancements (e.g., crosswalk markings and signage).
Intersection: Includes construction of new traffic control, widening, signal retiming, and safety enhancements as identified locations.
Roadway: Includes construction of new roadways, roadway widening, and construction of turn lanes, or center turn lanes.
Further information can be found in the Draft CATS Plan document, which can be viewed using this link: Click here to view Draft CATS Plan
Instructions
There are two options for adding comments to the map.
Comment directly on a project. Click on a project in the map. In the blue project description box on the right side of the screen, click "Add Comment". When the green comment box appears, provide your comment and click "Create Comment" to submit your comment.
Provide a general comment. If you have a comment or a new project idea that is not provided in the project list, you can provide a general comment by double-clicking anywhere on the map. When the green comment box appears, provide you comment and click "Create Comment" to submit your comment.